---
---
Home > Archives > Past sponsored research projects > ANR MATHESIS > Events
Events
EDITION AND COMMENTARY OF UNPUBLISHED MATHEMATICAL MANUSCRIPTS OF LEIBNIZ
2017-2021 // N° ANR-17-CE27-0018-01 AAP GENERIQUE 2017
---
Invités :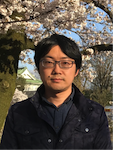 From March 2 to 16, we will receive a visit from Professor
Shinji Ikeda
from Toyama University (Japan). S. Ikeda is a lecturer at Toyama University. Having done part of his studies in France, he speaks our language perfectly in which he has written several articles. A recognized specialist in the philosophy of mathematics at Leibniz, he is currently preparing a work on continuity for the philosopher. Incentive award for the search for
Societas Leibnitiana Japonica
in 2012, he has also won several projects funded by the
Japanese Society for the Promotion of Science
including project "Mathematical Existence in Leibniz's Metaphysics and his Philosophy of Mathematics" (JPS Grant-in-Aid for Young Scientists, 2013-2016) and currently "The Problem of Abstraction: Interrelation between Philosophy and Mathematics in Early Modern Europe" (JSPS Grant- in-Aid for Scientific Research 2016-2021). Author of several studies on Leibniz's mathematics, he is also responsible for translations into Japanese, including that of correspondence with Papin and that of Descartes'
Progymnasmata
. Member of the board of Societas Leibnitiana Japonica, he plays an active role in the development of mathematics studies by Leibniz in Japan.

N° ANR-17-CE27-0018-01
---
-->
---