---
---
Home > Current Funded Research Projects > adg ERC Project PHILIUMM
adg ERC Project PHILIUMM
PHILIUMM: THE PHILOSOPHY OF LEIBNIZ IN THE LIGHT OF HIS UNPUBLISHED MATHEMATICAL MANUSCRIPTS




The aim of the PHILIUMM Project is to completely reassess Gottfried Wilhelm Leibniz (1646-1716) philosophy through a systematic exploration of his unpublished mathematical manuscripts. As he himself emphasized on various occasions, these two facets of his work were closely related. Yet, half of his mathematical production is still completely unknown. Moreover, about half of what has been published appears to have been established without adhering to rigorous scientific standards.

The main hypothesis is a radical reinterpretation of what reducing a mathematical truth to an "identity" actually meant to Leibniz. This hypothesis has strong echoes in contemporary philosophy of logic and mathematics and will bring new insights into contemporary debates. We would also like to use this project to render Leibniz' thought more accessible (especially to historians of mathematics, mathematics teachers and students) by the publication of an online edition and the development of new digital tools.

The project is divided into five tasks corresponding to the following topics: Dyadica (binary arithmetic), Ars combinatoria, Foundations of differential calculus, Leibniz' doctrine of mathematical abstraction and 'Machines and thought'.
. . .
Illustration:
page in Leibniz-Handschriften LH XXXV 1, 7
(initia rerum mathematicarum metaphysica),
Gottfried Wilhelm Leibniz Bibliothek (CC0 1.0)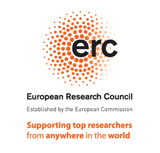 April 22, 2021
Principal Investigator:
David Rabouin (CNRS, SPHere, UMR 7219)
Projet ERC adg 101020985
---
---