---
---
Home > Current Funded Research Projects > adg ERC Project PHILIUMM > Erc PHILIUMM : Events
Erc PHILIUMM : Events
PHILIUMM: THE PHILOSOPHY OF LEIBNIZ IN THE LIGHT OF HIS UNPUBLISHED MATHEMATICAL MANUSCRIPTS





Program
International Conference"Leibniz in Paris : 1672-2022"
, December 5 - 7 2022, IEA Paris
The project PHILIUMM associates with La Société d'études leibniziennes de Langue Française and Sodalitas Leibnitiana (Italie) to organize this event, to celebrate the 350th anniversary of the arrival of the young Leibniz in the French capital.
The many texts written by Leibniz during his Parisian period, as well as the influence of the intellectual environment that the philosopher was in contact with during his stay in Paris will be at the center of the 18 papers proposed by our speakers.
Forty-six years after the great international colloquium held in Chantilly (14-18 November 1976) on the occasion of the 300th anniversary of Leibniz's departure from France, this new initiative therefore proposes to update the intellectual assessment of the Parisian period of the German philosopher, in the light of the continuous evolution of Leibnizian studies, as well as the progress of the knowledge of his work, made possible by the numerous unpublished texts now made available by the constant progress of the various undertakings of edition of his corpus.
April 22nd, 2021
Principal Investigator:
David Rabouin
(CNRS, SPHere, UMR 7219)
ERC adg Project 101020985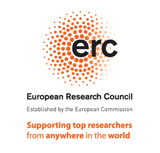 Illustration : page in Leibniz-Handschriften LH XXXV 1, 7
(initia rerum mathematicarum metaphysica),
Gottfried Wilhelm Leibniz Bibliothek (CC0 1.0)




---
-->
---