October 8–9–10, 2014




Institut du Monde Arabe (October 8) / University Paris Diderot-Paris 7 (October 9–10).

International conference organised by
the Société internationale d'Histoire des Sciences et de la Philosophie Arabes et Islamiques
(S. I. H. S. P. A. I.),


in partnership
with the CNRS, the University Paris Diderot and the Institute of the Arab World (I.M.A.)

and with the support of the following institutions:
Région Île-de-France, Mairie de Paris,
Foundation Max van Berchem (Genova),
the Institut des Humanités de Paris,
Swiss National Science Foundation,
the University of Zürich.
By raising the question of a "manifold rationality", the conference aims to identify with their methods and models, their issues and limitations, the multiple poles of rationality developed in classical Islam: the sciences (astronomy, logic, mathematics, natural philosophy, medicine), the linguistic or historical disciplines, as well as philosophy, law, political and ethical thought. Three of these areas of rationality will be highlighted: sciences, philosophy and rational theology (
kalam
). Though each of them has its specific features (philosophy and kalam have developed competing cosmologies and methods of argumentation), these three disciplines share common objects (e.g. the concept of infinite or the notion of space) and the project to develop methods and rules for a justified argumentation. The study of these fields has undergone in recent decades a significant change, which this international conference, the 9th to be organized by the Society for its twenty five years of existence, aims to reflect.


– Comité scientifique
– Informations pratiques
Lecturers
Ahmed AARAB
Université Abdelmalek Essaadi, Tanger, Maroc
Philippe ABGRALL
CEPERC - UMR 7304, Aix Marseille Université, France
Ahmed ALWISHAH
Pitzer College, Claremont, USA
Yassine AMARI
Lycée d'Ibn Sina, Ben Arous, Tunisie
Mokdad ARFA
Faculté des Sciences Humaines et Sociales, Université de Tunis, Tunisie
Carmella BAFFIONI
Institute of Ismaili Studies, London, UK
Fouad BEN AHMED
Établissement Dar el-Hadith el-Hassania, Rabat, Maroc
Ramadhan BEN MANSOUR
Faculté des Lettres et des Sciences Humaines, Sousse, Tunisie
David BENNETT
University of Gothenburg, Suède
Nacera BENSAOU
Univ. Paris Diderot, SPHERE, France
Ziad BOU AKL
École normale supérieure, Paris, France
Jean-Baptiste BRENET
Université Paris I, SPHERE, France
Charles BURNETT
The Warburg Institute, University of London
Charles BUTTERWORTH
University of Maryland, Washington, USA
Paola CARUSI
Dipartimento Istituto Italiano di Studi Orientali, Università di Roma La Sapienza
Cristina CERAMI
CNRS, SPHERE, France
Valérie CORDONIER
CNRS, SPHERE, France
Pascal CROZET
CNRS, SPHERE, France
Godefroid DE CALLATAŸ
Faculté de philosophie, arts et lettres, Université catholique de Louvain
Guillaume DE VAULX D'ARCY
Lycée Français du Caire, Égypte
Silvia DI DONATO
CNRS, SPHERE, France
Thérèse-Anne DRUART
Catholic University of America, Washington, USA
Bennacer EL BOUAZZATI
Département de Philosophie, Université de Rabat, Maroc
Said EL BOUSKLAOUI
Département des études Islamiques, Faculté des lettres et sciences humaines, Université Mohamed Ier, Oujda, Maroc
Waseem EL-RAYES
Michigan State University, James Madison Colleg, USA
Silvia FAZZO
Università degli Studi di Trento, Italia
Graziella FEDERICI VESCOVINI
Università degli Studi di Firenze
Resianne FONTAINE
Dept. of Hebrew and Jewish Studies, University of Amsterdam
Gad FREUDENTHAL
CNRS, SPHERE, France
Anas GHRAB
Institut Supérieur de Musique de Sousse, Tunisie
Ahmad HASNAOUI
CNRS, SPHERE, France
Wilfrid HODGES
British Academy, London, UK
Jules JANSSENS
De Wulf-Mansioncentrum, KU Leuven, Belgique
Souad JOUINI
Faculté des sciences humaines et sociales, Université de Tunis, Tunisie
Younès KARAMATI
Centre de la Grande Encyclopédie de l'Islam, Téhéran, Iran
Mehrnaz KATOUZIAN
CNRS, SPHERE, France
Terence KLEVEN
Department of Religion and Philosophy, Pella, Iowa, USA
Aicha LAHDHIRI
Institut Supérieur de la Civilisation Islamique, Tunis, Tunisie
Joep LAMEER
Rozendaal, The Netherlands
Juliane LAY
SPHERE, France
Tony LÉVY
CNRS, UMR7219 / Universités Paris 7-Diderot et Paris 1 Panthéon-Sorbonne, France
Olga LIZZINI
VU University Amsterdam, The Netherlands
Karima LYHYAOUI
École Supérieure Roi Fahd de Traduction, Tanger, Maroc
Hossein MASOUMI-HAMEDANI
Sharif University of Technology, Téhéran, Iran
Sébastien MOUREAU
F.R.S.-FNRS / Université Catholique de Louvain, Belgique
Sylvie NONY
CNRS, SPHERE, France
Reza POURJAVADY
Institute for Islamic Studies, Free University of Berlin
Jamal RACHAK
Faculté des lettres et Sciences Humaines,
Université Cadi Ayyad, Marrakech, Maroc
Marwan RASHED
Université de Paris IV Sorbonne, Paris
Roshdi RASHED
CNRS, SPHERE, France
Ulrich RUDOLPH
Asien-Orient-Institut, Universität Zürich, Schweiz
Annunziata RUSSO
Dipartimento di Studi Umanistici- lingue, mediazione, storia,
lettere e filosofia, Università degli studi di Macerata, Napoli, Italia
Eleonora SAMMARCHI
Univ. Paris 7-Diderot, SPHERE, France
Gregor SCHWARB
Freie Universität Berlin, Deutschland
Krisztina SZILAGYI
Trinity College, University of Cambridge, UK
Hassan TAHIRI
Centre de Philosophie des Sciences, Université de Lisbonne
Akihiro TAWARA
The Keio Institute of Cultural and Linguistic Studies, Tokyo, Japan
Richard TAYLOR
The Philosophy Department, Marquette University, Milwaukee, USA
Paul THOM
School of Philosophical and Historical Inquiry, The University of Sydney, Australia
Tamas VISI
Cabinet of Jewish Studies, Palacky University, Olomouc
James WEAVER
Asien-Orient-Institut, Universität Zürich, Schweiz
Mauro ZONTA
Dipartimento di Filosofia, Sapienza, Università di Roma, Italia
Scientific Committee
---
Pascal Crozet
(CNRS, UMR7219),
Thérèse-Anne Druart
(Catholic Univ. of America),
Charles Genequand
(Univ. de Genève),
Ahmad Hasnaoui
(CNRS, UMR7219),
Roshdi Rashed
(CNRS, UMR7219),
Ulrich Rudolph
(Univ. de Zürich)
Steering Committee
---
Cristina Cerami
(CNRS, UMR7219),
Valérie Cordonier
(CNRS, UMR7219),
Ahmad Hasnaoui
(CNRS, UMR7219),
François Zabbal
(Institut du Monde Arabe)
Practical informations
---
Institut du Monde Arabe (October 8), Room Haut-conseil, 9th Floor
1, rue des Fossés-Saint-Bernard
Place Mohammed-V
75005 Paris
Access map

University Paris Diderot (October 9 and 10)
Room Luc Valentin, 454A, Room Malevitch (483A), (4th floor)
Building Condorcet, 4, rue Elsa Morante,
75013 Paris
Access map.
Metro: Line 14 and RER C, stop: Bibliothèque François Mitterrand or line 6, stop: Quai de la gare.
Buses: 62 and 89 (stop: Bibliothèque François Mitterrand), 325 (stop: Watt), 64 (stop: Tolbiac-Bibliothèque François Mitterrand)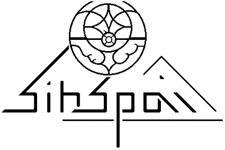 ---

Programme (620 Ko) - 605.9 kb